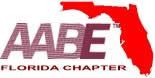 Welcome to the Florida Chapter of the American Association of Blacks in Energy (AABE). AABE is a premier business organization for energy professionals in our state. Florida chapter members represent a variety of energy providers including NextEra Energy, Duke Energy, JEA and Gainesville Regional Utilities (GRU). Additionally, our chapter includes a rich cadre of entrepreneurs, municipalities and energy services providers from Accurate Placement, Net Communications, City of Tallahassee and Siemens Energy Inc., among others.
Collectively, our chapter membership is directly connected to the pulse of the energy business in Florida. Through our various professional development, scholarship and community outreach programs, we provide a pathway for energy professionals, students and the community at large to learn more about the dynamic energy industry.
We are excited that you've reached our website, and invite you to further navigate to view our mission, senior officers, committees, activities and programs.
Also, please visit our Florida Chapter Microsite for additional details.
We welcome your participation and look forward to working together in AABE!
Sincerely,
Andrea J. Pelt
President